Master The Art Of Close-Combat Self-Defense With Our Krav Maga Classes
The bottom line is this: we live in an increasingly dangerous world where the need to defend ourselves could happen at any moment. Are you ready to act?
At Apex Krav Maga, we're helping men and women of all backgrounds and athletic abilities prepare for any real-world threat with instinctual movements that are both effective and efficient. And we're pushing you through a great total-body workout at the same time!
Check it out today! We're offering our Krav Maga training in Hamden, Waterbury, and Woodbury. Just fill out the short form on your screen to get started.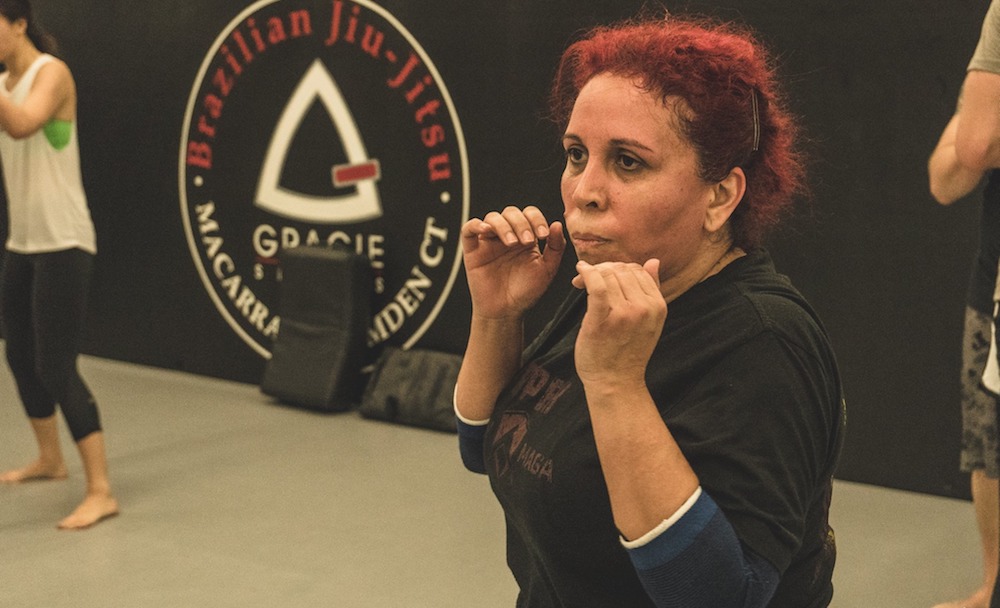 How Does Our Krav Maga Training Work?
Unlike a lot of traditional martial arts disciplines, Krav Maga doesn't rely on drawn-out techniques and strategies. It's effective because it's simple.
Originally developed by the Israeli Defense Forces, Krav Maga is now known worldwide as one of the best close-combat strategies for everyday men and women. And at Apex Krav Maga, we're offering you access to cutting-edge instruction each and every day.
Join us in Hamden, Woodbury, or Waterbury and learn how to:
Strike with power and precision
Maintain awareness of your surroundings
Stay calm and confident in the face of danger
Gain control of any situation
And From Your Very First Krav Maga Class, We'll Help You Take On An Incredible Workout
Think for a minute about a real-world altercation. The pace is lightning-fast as you do everything you can to escape unharmed.
But it can be exhausting.
That's why our Krav Maga Classes aim to keep your heart racing and your muscles moving. We keep you on your toes with a dynamic mix of strength and cardio exercises. And just when you think you have nothing left to give. We ask you to dig deep and do just a little bit more.
Our Krav Maga Classes are scalable to meet the needs of all fitness levels. We're helping people across Hamden, Woodbury, and Waterbury:
Burn fat and take on total-body toning
Build lean, powerful muscles
Improve your speed, agility, and endurance
Stay motivated to train week after week

Take First Step Today! Learn More About Our Krav Maga Classes Now!
Don't wait until it's too late. Learn how to defend yourself in any situation and challenge your body with a killer workout at the same time!
At Apex Krav Maga, we're proud to train people of all backgrounds and abilities.
Our Krav Maga Classes are conveniently offered in Hamden, Woodbury, and Waterbury. Just fill out the short form on your screen to get started today!